When your world has been unexpectedly turned upside down with a life-threatening diagnosis, the new world of medical appointments, tests and procedures presents a harsh, cold reality.

Family and friends, while offering support in whatever way they can, are coping with the inevitable changes the crisis brings to the family unit as a whole, and may be unable to understand totally or to listen without judgment to the ongoing doubts and fears of diagnosis. But amidst this time of chaos, confusion and uncertainty, the Circle of Friends offers unconditional support.

From the very first visit, you are welcomed into the group as if you were an old friend. While opportunities are offered to vent, to share your worst fears, or to be reassured by survivors with similar experiences, the Circle offers most of all the encouragement to just 'be you'. Whether you choose to talk openly about your experiences, or sit quietly observing, just soaking in the warm embrace of friendship, the choice is always yours.

While the medical community provides traditional treatments, the Circle has experienced volunteers who offer complementary healing therapies (Therapeutic Touch and Reiki) to facilitate healing and relaxation during a very stressful time. In a nutshell, the Circle of Friends offers an extended 'family of friends' in a very positive setting of shared laughter and tears during difficult times.
Circle of Friends client who later became a volunteer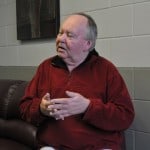 To serve each other, to respect each other, to trust each other, to honour each other, to love each other, to cooperate with each other, to care for each other, to forgive one another, to focus on people's good, to laugh with one another, to learn from one another, to pray for each other – these are all acts of love.

(Native American Teachings) This is what Circle of Friends means to me.
Circle of Friends client who later became a volunteer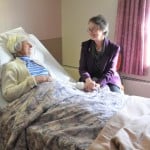 Hospice volunteering has given me a new purpose in life. I've always wanted to help others, and now I feel like I am. It's been such a wonderful experience and I've met such wonderful people! It's changed my life!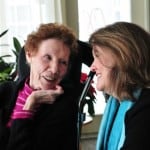 A few years ago, after my training with Hospice Northwest was over, I was paired with my first client in Long Term Care. I had a wonderful experience with that client and now I can't imagine working with anyone other than a resident in LTC.

I have shared many afternoons with clients; sometimes we are alone in quiet reflection and other times we share a joke or two over a cup of coffee and chat with other residents who drop by our table. I have formed many treasured relationships and I look forward to visiting with them.

I first heard of hospice work over twenty years ago when my mother-in-law was volunteering with Via Vitae. They would eventually change the name to Hospice Northwest. She now has Alzheimer Disease and is a resident of LTC herself. When I visit her we sometimes talk about hospice volunteering. It is one of a very few subjects which still engages her interest.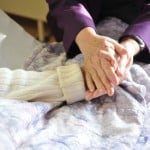 Many residents in Pinewood Court that are at the end-of-life stage have received gentle visits from the Hospice Northwest volunteers. The partnership between the two organizations started in August 2009. Hospice Northwest trains and supervises the volunteers and they have been available to us after a referral has been made by our Home's physician. Of course, the resident and family have to agree to this service.

The experience of being fully understood and listened to by another human being is one of our most important human needs. In long-term care, staff do not always have the time to completely fulfill this need. Hospice Northwest volunteers have proven to be a wonderful addition to our care team. They have been very personable, compassionate individuals that have followed the dying residents in their final journey. They have provided emotional support and companionship for our residents. They have reassured, advocated, held hands, read, prayed, brushed hair, helped to drink, brought in pleasurable items, taken the residents for walks, laughed and cried with the residents. They have also given family members a break from their care-giving duty and supported them in their grief. Some have become a family that the resident never had. They have become friends to all of us.

Hospice Northwest people have gone above and beyond their commitment to the residents and their families in Pinewood Court. We have received a number of "Hospice Boxes", decorated cardboard boxes to give out to families when they are taking home the most precious items after a resident has died. Last Christmas, they also presented each of our 128 residents with a handmade sun catcher made out of beads and crystals, to be put on a window.

We strive to provide excellent care to our residents so they can live in dignity and comfort. We also aim to make sure that when the time comes, they die a good death. Hospice Northwest has been an excellent partner to us in this mission. We truly appreciate everything you have done for our residents and families!
Resident and Family Support Services Worker at Pinewood Court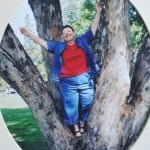 Mom was diagnosed with lung cancer in December 2002 and began chemo in January of 2003. It was at the Cancer Centre that we first heard about Circle of Friends being offered through Hospice Northwest.

Mom immediately embraced the group and going to Circle became her passion. She rarely missed the bi-monthly get-together and feeling a bit sick never stopped her. Family and friends soon learned when "Circle Thursdays" were.

Mom found camaraderie among her new friends. With Circle of Friends everyone was suffering chronic or terminal illnesses, and they drew strength from each other. It made my family happy to see that mom could find such comfort and inner healing with the group.

Where the medical professionals treated mom's bodily illness with drugs, chemo & radiation; Circle of Friends treated her spirit. It was like her "chicken soup for the soul". Not only through friendship and sharing but also with relaxation therapies such as reiki, reflexology, meditation, therapeutic touch and the not to be forgotten famous foot massages!

People suffering chronic or terminal illnesses spend a lot of time in hospitals and clinics and it was always nice to have an environment in which to meet and relax with friends.

Another major appeal to me as a family member was to see how truly welcoming the group was to everyone. It felt more like meeting friends for coffee and lunch rather than as a "registered participant" of a group. I think everyone felt that they could share without being judged in any way for what was happening to them.

Lunch was always followed by "circle" time when the talking stick would go around and everyone would have a chance to share whatever they wanted to share be it a frustration, a joy or a pain. If you didn't want to speak that was ok too. It was understood that what was said in circle stayed in circle.

Sadly, Mom passed away on July 8, 2004. Our family asked that in lieu of flowers people consider donating to the Hospice Northwest Circle of Friends program because it had meant so much to Mom. I would highly recommend attending Circle of Friends to anyone who suffers a chronic or terminal illness or to anyone looking for an opportunity to volunteer.
daughter of deceased client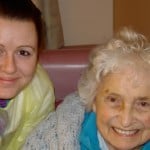 Our wonderful volunteer Amanda taught us so much. In the nursing home she introduced my Mother and us to musical toys that sang and danced. My Mother received great joy from these and we realize that these stimulate seniors.

It was a great comfort to have the continuity of a volunteer who knew Agnes when she was in good health and followed Agnes through to her death. It was reassuring to have a volunteer to be with Agnes. This provided respite for the family and our volunteer became part of our family team.

We want to thank Hospice Northwest for having such a wonderful program. Agnes had lots of fun, interaction, compassion and care from our volunteer. As a family we received comfort, respite and help with Agnes' adjustment to institutional life.
daughter of deceased client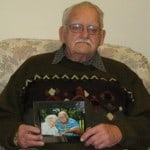 I was invited to participate in a small, closely structured grief support group by Hospice Northwest about 4 months after losing my wife. This invitation came at a difficult time in my period of grieving, immediately following the death of Dorothea.

The contacts made with others who had suffered the loss of a loved one, with the group facilitator who had the responsibility of guiding the participants through a six week program, alleviated the sense of loss, which at times was very acute.

I would not hesitate to recommend this particular small group support therapy to any person suffering the trauma of losing a loved one and who feels that there are few, if any persons with whom they can commiserate at a very difficult time in their life.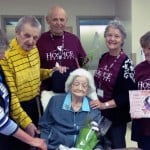 It is wonderful to know that our mom and dad are receiving such compassionate personal care and concern from the Hospice Workers. We will be forever grateful.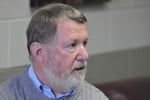 My wife and I utilized Hospice Northwest services for eleven months when she was suffering with ALS (Lou Gehrig's disease) at home. We were supported by two volunteers, each of whom came in to our home for a few hours a week to spend time with Carol while family members took a break.

Later, when one of the volunteers was unable to continue for personal reasons, a third volunteer was introduced. The selection and the matching of the volunteers to our needs was really excellent. All three women were retired nurses, very well attuned to Carol's needs and were empathetic, sensitive and responsive.

We looked forward to their visits and I felt really comfortable leaving Carol in their capable hands. The volunteers were with us until she was completely immobilized and unable to speak at all. When we made the transfer to the hospital in Carol's final weeks of life, they continued to visit and support us.