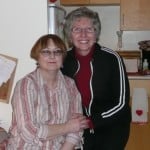 My Hospice Northwest volunteer has been through many illnesses with me, from insulin reactions, laser surgery to my eyes, fractured ankle, to an amputation.

She has traveled with me to an out-of-town doctor, shared her home with me when I had nowhere to go, and helped to advocate for me with medical staff. I can call on her at any time, even 3:00 am to help drive me home from the emergency department at the hospital.

These are individuals who really do care and have become friends to me when I had no one. Thank you to Hospice Northwest for being there for me through the hard times and the fun times. I have always said that they were God sent to me, for no one else could know how desperately I needed them. Not even myself.

Hats off to my volunteer and the others that have joined the organization, for they are surely needed in our community, not only for individuals like myself, but for others that need their help in these trying times and aging population. A heartfelt thank you to my volunteer and the others who have joined and are yet to come to Hospice Northwest to give selflessly of themselves. I am forever grateful.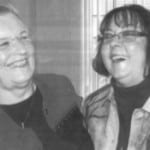 I would say that Circle of Friends helped me find a semblance of "peace of mind" and courage to carry on since my prognosis was never good and after many chemo sessions and lung surgery and sepsis attacks and being hospitalized for a long period, my time grows ever shorter. As my body fails, my sense of self doesn't have to; because of some great examples I have seen of fighters who lost their valiant battle but their spirit stayed intact thanks to Circle.
Circle of Friends client, deceased