Hospice Northwest currently has two positions available.
1. Compassionate Communities Development Intern
Job Description: The intern will be responsible for developing and implementing compassionate communities practices within Hospice Northwest, and our community at large, by:
Researching the Compassionate Communities theory of practice
Developing policies or guidance documents for dying, death, loss and care to be used within the community of Thunder Bay
Meeting with local municipal leaders, businesses and community groups to educate them on the importance of Compassionate Communities
Organize and convene a town hall meeting focused specifically on developing Compassionate Communities policies and initiative
Research funding opportunities, partnerships, and public events that address 'our compassionate concerns' with living with ageing, life-threatening and life-limiting illness, loss and bereavement, and long term caring
Generate reports from the findings of this research
Qualifications: Graduates of a post-secondary program (college or university) in Social Work, Gerantology, Nursing, Psychology or other related fields of study
For Internships: University or college graduate who has graduated within the last three years from an accredited college or university. The candidate must be a graduate of a post-secondary degree or diploma program. The position will be a first full-time employment in the candidate's field of study.
This Opportunity is Proudly Supported by: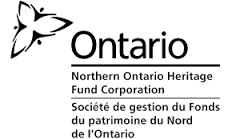 Application Deadline: March 5, 2021
Please submit applications by 4:30 PM on March 5, 2021 to: Hospice Northwest, 63 Carrie Street, Thunder Bay, ON P7A 4J2. Fax: 807-626-5574, email: Cherie@hospicenorthwest.ca
Cherie Kok
cherie@hospicenorthwest.ca
Hospice Northwest
63 Carrie St.
Thunder Bay Ontario P7A 4J2
Fax: (807) 626-5574
Only those chosen for an interview will be contacted.
2. Grief Client Services Coordinator
Full Time
Hospice Northwest requires a dedicated and compassionate individual with exceptional interpersonal skills and a sensitivity to the needs of grieving individuals to fill the position of Grief Client Services Coordinator. Under the direction of the Executive Director, the Grief Client Services Coordinator is responsible for the delivery of hospice volunteer services to bereavement clients and caregivers. This position oversees all aspects of grief client case management, including the facilitation of grief education and workshops.
Responsibility for case management will include the intake of client referrals (grief/bereavement), assessment and assignment/monitoring of service by volunteers. Case management will include the adherence to the HNW Communication Plan in order to foster strong relationships with clients.
The successful applicant will:
be self directed
able to work with and coordinate a team,
have proven oral and written communications skills,
have excellent organizational abilities and ability to work flexible hours.
Experience/Education should include: Palliative care training, Bachelor of Social Work. Previous experience working in the non-profit sector is a plus.
Applications must be received by 5 PM on February 26, 2021. Please send applications by email, mail or fax to:
Cherie Kok
Hospice Northwest
63 Carrie St.
Thunder Bay Ontario P7A 4J2
Fax: (807) 626-5574
Only those chosen for an interview will be contacted.