Are you interested in becoming a hospice volunteer?
Find out more from the people who know us best, with our collection of videos, stories and testimonials below.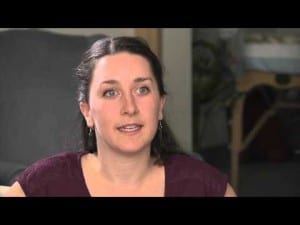 Allison Skirtschak
Project Coordinator of Life's Way
Watch Video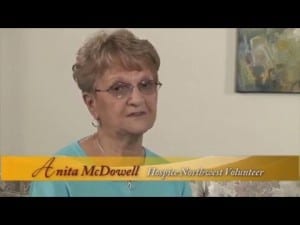 Anita McDowell
Hospice Northwest Volunteer
Watch Video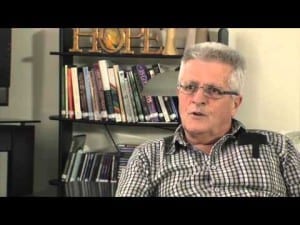 Clay Mosley
Hospice Northwest Volunteer
Watch Video
Volunteer Stories In The News…
Volunteer Testimonials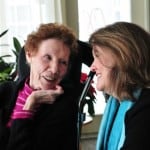 A few years ago, after my training with Hospice Northwest was over, I was paired with my first client in Long Term Care. I had a wonderful experience with that client and now I can't imagine working with anyone other than a resident in LTC.

I have shared many afternoons with clients; sometimes we are alone in quiet reflection and other times we share a joke or two over a cup of coffee and chat with other residents who drop by our table. I have formed many treasured relationships and I look forward to visiting with them.

I first heard of hospice work over twenty years ago when my mother-in-law was volunteering with Via Vitae. They would eventually change the name to Hospice Northwest. She now has Alzheimer Disease and is a resident of LTC herself. When I visit her we sometimes talk about hospice volunteering. It is one of a very few subjects which still engages her interest.
Volunteer Photos