Are you interested in becoming a hospice volunteer?
Find out more from the people who know us best, with our collection of videos, stories and testimonials below.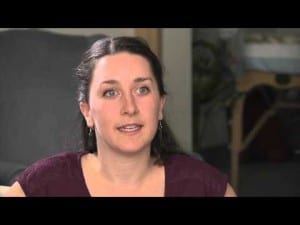 Allison Skirtschak
Project Coordinator of Life's Way
Watch Video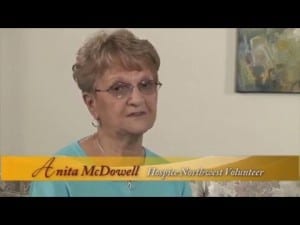 Anita McDowell
Hospice Northwest Volunteer
Watch Video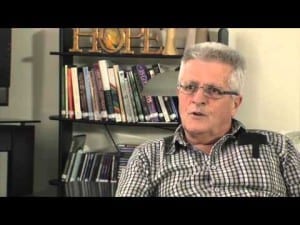 Clay Mosley
Hospice Northwest Volunteer
Watch Video
Volunteer Stories In The News…
Volunteer Testimonials
When your world has been unexpectedly turned upside down with a life-threatening diagnosis, the new world of medical appointments, tests and procedures presents a harsh, cold reality.

Family and friends, while offering support in whatever way they can, are coping with the inevitable changes the crisis brings to the family unit as a whole, and may be unable to understand totally or to listen without judgment to the ongoing doubts and fears of diagnosis. But amidst this time of chaos, confusion and uncertainty, the Circle of Friends offers unconditional support.

From the very first visit, you are welcomed into the group as if you were an old friend. While opportunities are offered to vent, to share your worst fears, or to be reassured by survivors with similar experiences, the Circle offers most of all the encouragement to just 'be you'. Whether you choose to talk openly about your experiences, or sit quietly observing, just soaking in the warm embrace of friendship, the choice is always yours.

While the medical community provides traditional treatments, the Circle has experienced volunteers who offer complementary healing therapies (Therapeutic Touch and Reiki) to facilitate healing and relaxation during a very stressful time. In a nutshell, the Circle of Friends offers an extended 'family of friends' in a very positive setting of shared laughter and tears during difficult times.
Circle of Friends client who later became a volunteer
Volunteer Photos