Die-alogues: Conversations on Life and Death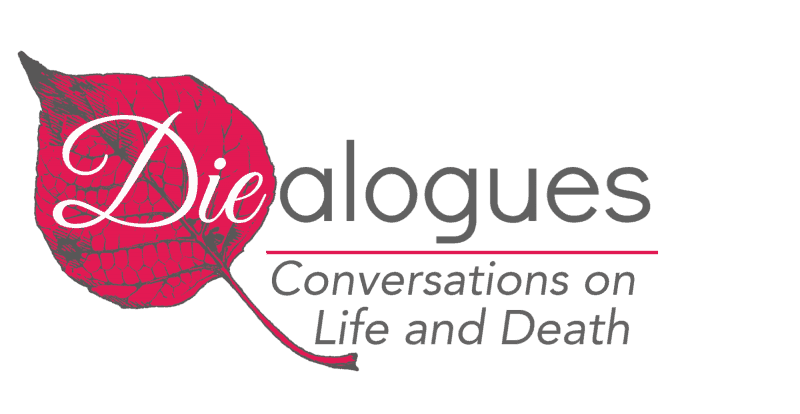 General Information
Die-alogues is a series of discussion groups hosted by our team at Hospice Northwest, and is intended to start meaningful conversations about end-of-life issues.
As an organization, the mission of Hospice Northwest is to bring better end-of-life care to our community. We focus on creating tools, services and programs that encourage ongoing dialogues with our clients and our community.
Engaging and respectful discussions about death and dying help to remove the fear we feel around this topic, and help us make important decisions about our final wishes in a timely manner.
A unique and thought-provoking topic is selected for each Die-alogues event.
Participants will be invited to discuss these issues and listen to the ideas and experiences of other members. A guest speaker with first hand knowledge of the topic will introduce the subject matter and encourage discussion at individual tables.
The experience of this event will be enhanced with the addition of delicious desserts and coffee. Everyone is welcome at these community minded events.
For up to date information about upcoming Die-alogue events, please check back to this page often, or join our Hospice Northwest Facebook page.
Upcoming Die-alogue Events
Don't Duck the Conversation
Date and Time: Thursday, April 14, 2022 at 7pm
Location: via Zoom. Link will be sent out upon registration for the event
Cost: Free event
Host: Kimberley Ramsbottom, RSW, HBSW, MSW, Outreach Program Coordinator, Hospice Northwest
With Guest Speaker: Jill Marcella, MSW, RSW, Manager, Northwest Regional Palliative Care Program
To register, please call 807-626-5573 or fill out the form below.
Suicide and Grief
Date and Time: Thursday, November 18, 2021
Location: Da Vinci Centre
Cost: Free event
This event was an interactive discussion on grief and loss after a death by suicide
Host: Margie Uuraninen
With Guest Speaker: Scott Chisholm
Wills, Estate Planning and Legacy Planning Die-alogues
Date and Time: Thursday, April 29, 2021 at 7pm
Location: Zoom Teleconference
Cost: Free event
This event was an interactive discussion on the importance of wills, planning your estate and your legacy.
Host: Cherie Kok, Executive Director, Hospice Northwest
With Guest Speaker: Victoria Methot, HBA, JD at Carrell & Partners Law Firm
Don't Duck the Conversation Die-alogues
Date and Time: Thursday, April 15, 2021 at 7pm
Location: Zoom Teleconference
Cost: Free event
This event was an interactive discussion on the importance of wills, planning your estate and your legacy.
Host: Kimberley Ramsbottom, Outreach Program Coordinator, Hospice Northwest
With Guest Speaker: Jill Marcella, Manager, St. Joseph's Care Group, North West Regional Palliative Care Program
Alternative Burials & Funerals
Wednesday, January 29, 2020 7pm
Location: Harbourview Funeral Centre - 499 Cumberland St N, Thunder Bay, ON
Cost: $5 donation at the door
An interactive discussion on traditional and NOT so traditional burial practices.
Host: Kimberley Ramsbottom, RSW, HBSW, MSW, Education and Special Event Coordinator at Hospice Northwest
Guest Speaker: Cory Kutschke, Funeral Home Manager, Harbourview Funeral Centre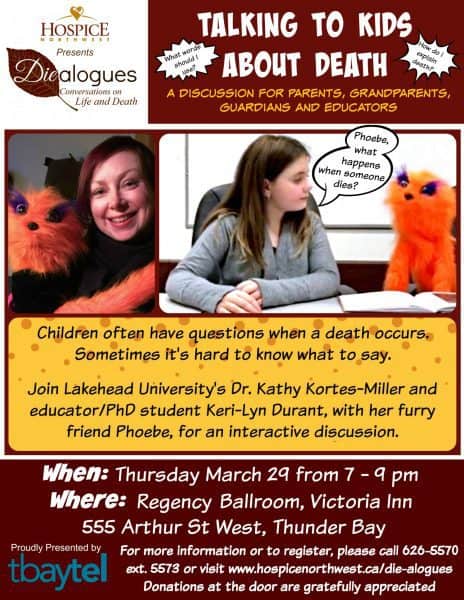 90% of Canadians report that if given the choice, they would want to die in their own homes. But what happens to those who are dying and don't have a home? What kind of care is available for the most vulnerable in our community? Whose job is it to step up and show people who live on the streets that how they die matters too?
In Toronto, a palliative care doctor and his team have done just that, taking on the challenges of providing much-needed care to the city's homeless and dying population. Dr. Naheed Dosani, Palliative Care Physician with the Inner City Health Associates (ICHA), travels the streets of Toronto in his Honda Civic each day, meeting with his patients in drop in centres, shelters, or wherever they are located. "Palliative care is not a place," he tells his patients. "It's an approach which we're trying to bring to you here. We're trying to give you the opportunity to feel as good as you can given what's going on."
"Our experience shows us that the majority of this population dies in social isolation," he says. "They die with very few people around them, very few supports, and it's a tragedy."
Hospice Northwest, along with Lakehead University's Centre for Education and Research on Aging & Health (CERAH), the North West LHIN Regional Palliative Care Program at St. Joseph's Care Group, Dilico Anishinabek Family Care and local palliative care physicians invited Dr. Dosani to visit Thunder Bay to talk about the important work he is doing in the area of palliative care for the homeless.
60 members of our community attended this unique Die-alogues event, which featured an interesting discussion with Dr. Dosani and guest host Gary Mack from the Thunder Bay Shelter House.  
On Thursday March 23, 2017, Masters of Social Work students hosted a Die-alogues event in partnership with Hospice Northwest. From the Womb to the Tomb was s a Die-alogue event intended to spark conversation within the Lakehead University student community around the topic of death and dying. Students, faculty, staff and members of the public were invited to join in to talk about death, discuss related issues and share experiences as well as have a little bit of fun. And of course, no Die-alogues event is complete without some yummy cookies and coffee.
The third community Die-alogues event  focused on the theme of Advance Care Planning and the launch of a new personal planning tool called Don't Duck the Conversation. The guide was created as a way to help individuals get their ducks in a row and prepare in advance for the inevitable time when their lives will end.  Our guest speaker, Jill Marcella, MSW, RSW spoke to a full audience at the Italian Cultural Centre about the benefits of ACP, after which guests enjoyed lively table discussions accompanied by refreshments.  This event was sponsored by Tbaytel.
Hospice Northwest hosted our second community Die-alogues event on June 21st at the Slovak Legion Solarium. The theme of the evening was Death and Social Media. A packed audience listened while host Cathy Alex of CBC Radio and Dr. Kathy Kortes-Miller spoke about how social media is affecting the way we live and die. Participants were then able to enjoy lively table discussions, while indulging in decadent desserts. An informative and enlightening time was had by all. Thanks to Tbaytel for generously sponsoring this event.
Dr. Kathy Kortes-Miller, Hospice Northwest Chair, presented the following Die-alogues workshops at the HPCO Conference
Talking About Death Won't Kill You: Introducing "Die-alogues", A Hospice Northwest Initiatives 
"Die-alogues on Steroids" 
A "Pop-Up" style Die-alogues event was presented to conference participants in two sessions: 
Introduction to Pop-up Die-alogues & Euphemism Challenge
Pop-up Die-alogues - Let's talk about death (baby!), let's talk about you and me
This Die-alogues format, rather than a full presentation, was a good fit for the conference because of time, space and participation constraints. Some ideas presented at the "Pop-Up" Die-alogues included:
Conversation starters at conference tables
A word search with dying and death related words as a handout
A death euphemism challenge 
A death and dying Jeopardy game with questions related to dying and death.(Presented with a PowerPoint program)
A short (15 min) talk on why dying matters
This Die-alogue event was hosted for our Hospice Northwest volunteers and was designed to look at the topic of "How Hospice Northwest Volunteers Embrace Mortality in Their Lives".  It provided thought-provoking insight from a professional whose role was to help guide peer conversations with Hospice Northwest volunteers.
Our first Die-alogues event was a wonderful experience and a complete success!
On May 29th, 2014 nearly 80 participants – volunteers and community members - gathered to participate in a café style discussion forum on topics around death and dying.
Over the course of the evening, participants listened first-hand to stories and thought-provoking insights about bucket lists and the importance of realizing life's finality. They also enjoyed delicious desserts over lively discussions with fellow participants.
Final evaluations were very positive and much interest was expressed regarding future events. We would like to thank our host Laura Zaina and keynote speaker, Gary Phillips, for their humorous and insightful words.
Die-alogues is Hospice Northwest's newest initiative to engage the community in end-of-life issues through discussion and education.
Our first event was planned and organized with the help of a wonderful group of volunteers through Leadership Thunder Bay, class of 2013/2014.
We would like to extend our thanks to our volunteers who helped facilitate the evening. Together we were able to bring important topics to our community's attention!
Special thanks also to Tbaytel, our sponsor for the May 29th Die-alogues.
The Talking to Kids About Death, Bucket List, Death and Social Media and Don't Duck the Conversation Die-alogues were all generously sponsored by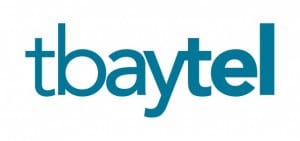 Host a Die-alogues in Your Community
If you would like to encourage members of your community to open up an easy and respectful dialogue on death, and want help and ideas on how to host your own Die-alogues event, Hospice Northwest can help.
Or you can order our Die-alogues Starter Kit, which will include:
Die-alogues Word Search
Die-alogues Jeopardy Game
Die-alogues Conversation Starter Cards
Die-alogues Euphemism Challenge
Die-alogues Budget Template
Die-alogues Sample Guest Tracking Sheet
Die-alogues Participant Evaluation Form
Die-alogues Volunteers Description and Roles
Die-alogues Facilitator Instruction Handout
Die-alogues Speaker Sheet
Die-alogues Topic Ideas and Topic Planning Sheet
Die-alogues 3 Month Outline Planning Document
How to Order the Die-alogues Starter Kit
To order the Die-alogues Starter Kit, please contact Kathleen Buso by phone at (807) 626-5570, ext. 5573 or by email at kathleen@hospicenorthwest.ca.