Help Us Understand Grief (HUUG)
Losing a loved one is hard for anyone, but it can be especially tough for children and youth who may not know how to cope with their grief.
Grief can manifest itself in many different ways, and it's often hard for kids to understand what they're feeling or why they're feeling it. This can lead to them feeling scared, alone, or angry.
The HUUG Program was created to help kids process their grief after a loved one has died. This program provides children with the tools and resources they need to understand their feelings and develop healthy coping strategies.
Hospice N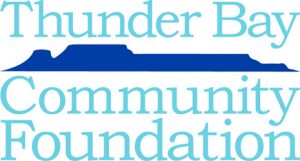 orthwest is grateful to the Thunder Bay Community Foundation for supporting this program.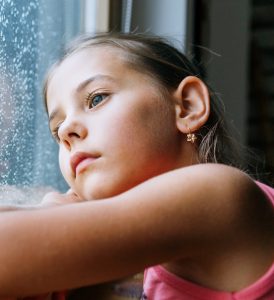 Make a referral to HUUG Program
Please complete our online referral form if you feel your child would benefit from this program
HUUG Grief Kits
These kits will supply grieving children with items such as Kleenex, dolls, bubbles, a bag, and many more fun activities that will support children. We believe children will utilize these kits to help process their grief in a healthy way and help them identify the troubling and confusing emotions they may be feeling inside. HUUG kits will be provided to children, teens, and families in the hopes that they will provide comfort, healing, and safety.
Kits are available to you upon request and are free of charge.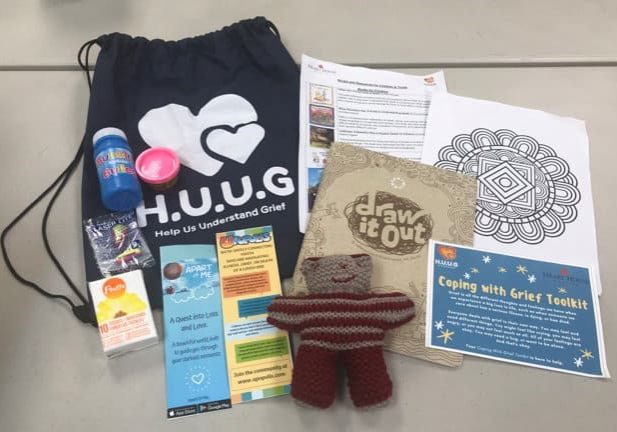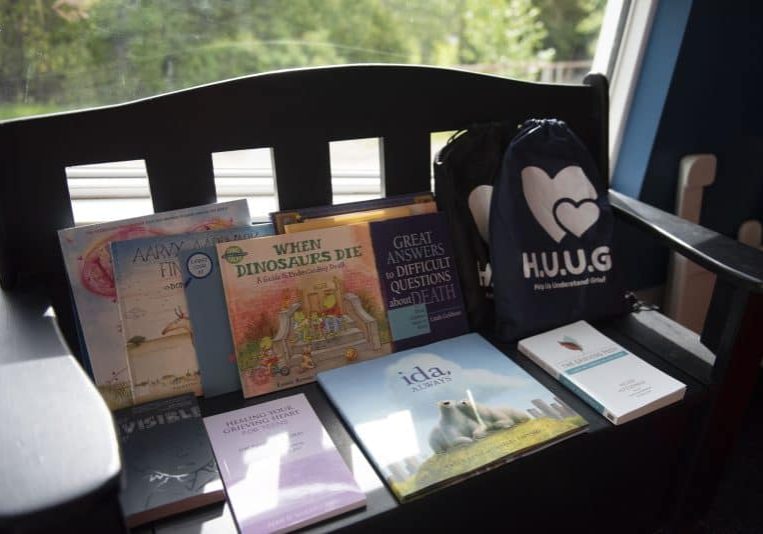 Resource Library
There are a variety of books that are waiting to be read at Hospice Northwest that can be borrowed by anyone free to charge. These age appropriate books address death, dying, and loss to children in a creative and easy to understand manner.
Some of the popular book titles we carry include:
When Dinosaurs Die by Laurie Krasny Brown
The Last Invisible Boy by Caron Levis & Charles Santoso.
Ida, Always by Caron Levis & Charles Santoso.
As part of the HUUG community, any family will be able to have full access to our resource library and the books supplied there. We also have a wide variety of books for adults.
Education / Outreach
We offer free education sessions to staff, schools, and community agencies to they too can be equipped with tips and best ways we can support grieving children.
For more information or to set up an education session, please contact Jessica Bruce, Grief Program Coordinator.
Events & Workshops
HUUG Family Day
The launch of our program was held on June 11, 2022 with our first HUUG Family Day. The annual HUUG Family Day gives children and their caregivers the opportunity to participate in fun events and activities that will help with their grieving and healing journey. They receive a free lunch and a HUUG Grief kit that is filled with items used to help one cope with loss.
This annual event will occur each June.
Monthly Workshops
HUUG Monthly workshops will be starting in September 2022.
These workshops will facilitate friendships and focus on teaching healthy coping strategies, helps children and youth to express their feelings in their grief, and recognize and identify emotions.