With diverse but limited funding sources, Hospice Northwest must fundraise an additional $562 per day to be able to continue to offer the type of quality programming we are know for, thus ensuring our services remain free of charge for those who need them. Funds are raised through various events, memorial donations, and through our Annual Campaign.
Please consider joining our special community of donors and play a key role in the provision of grief support programs and palliative services for the children, teens, adults, and families we serve.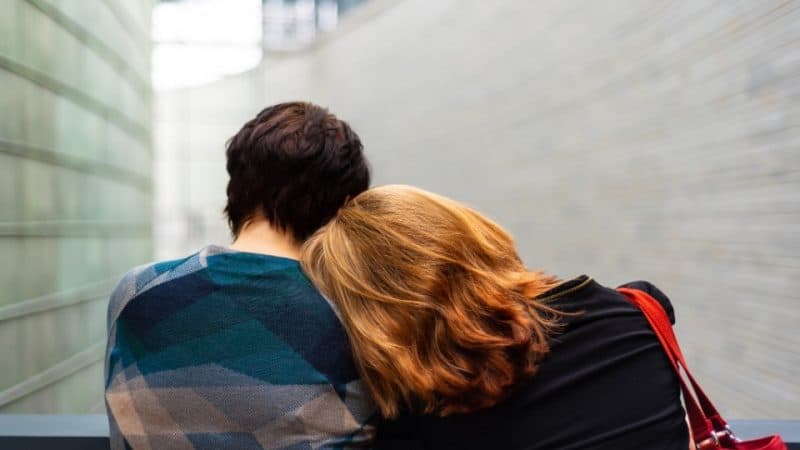 How does Hospice Northwest benefit our community?
Palliative Support
Palliative Care Volunteers are matched with a client on a one-to-one basis. The volunteer's role includes being a sympathetic companion and helping in whatever way they can during difficult times. The service is managed by the client and will vary according to the client's specific needs.
Grief Support
The pain you experience after a death in the family or loss of a loved one can be overwhelming. At Hospice Northwest, we understand the grief you are feeling can include powerful emotions, and we are here to listen. Our volunteers provide support and companionship, while respecting your privacy and security at all times.
Caregiver Support
Providing care to a person who is ill can be both very rewarding and very difficult. Whether you are a hospice volunteer or a family members/friend providing support to a loved one, Hospice Northwest is dedicated to providing assistance to you as you care for others.
Outreach Support
Hospice Northwest is dedicated to supporting all community members through their grief and loss journeys. The Community Outreach program was designed with consideration of community members who have loss and grief support needs that often go unmet.
H.U.U.G.
Help Us Understand Grief
Our vision is that every child & youth has honest information and well informed support when someone they care about is dying or has died.
1 in 5 children will experience the death of someone close to them by age 18. In 2016 there were 53,810 children and youth in the Northwestern Ontario region (0-19 years old). This means approximately 10,700 children will be bereaved in our region.
Hospice Northwest hopes to provide support for this very vulnerable population with unmet needs through the innovative HUUG program, which we will introduce to our area for the first time.
Money raised through the Annual Campaign will be used to launch this much needed children's grief program.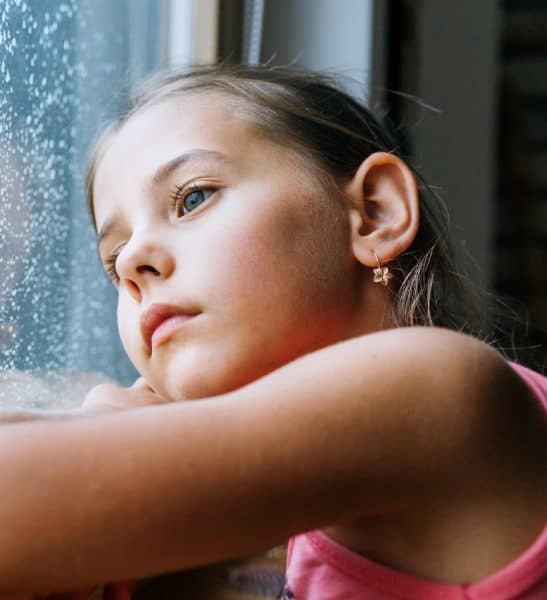 A Reunion Story
Hospice Northwest volunteers Larry and Karen share a heartwarming story about reuniting with their client David once the Covid-19 lockdown was lifted.
David, a long term care resident with a  degenerative life limiting illness, was a lonely and unhappy man when he first met HNW volunteer Larry. Larry became his friend and advocate, improving David's quality of life immensely with their frequent visits. When Covid-19 struck and put an end to face-to-face visiting, David found it very difficult going back to his former isolated lifestyle.
"I was able to visit him first, once the lockdown was lifted, and then Karen planned a visit. He hadn't seen Karen and Molly, her therapy dog, for over a year and as we were walking down the trail to meet them, it was only then that I explained the surprise in store for him. It was a very emotional moment for both of us, to say the least. This meeting with Karen and Molly was very special for David as he misses his best friend (his dog) dearly. Being with Molly and having her on his lap made the reunion even more wonderful and I could see how much he relished the moment."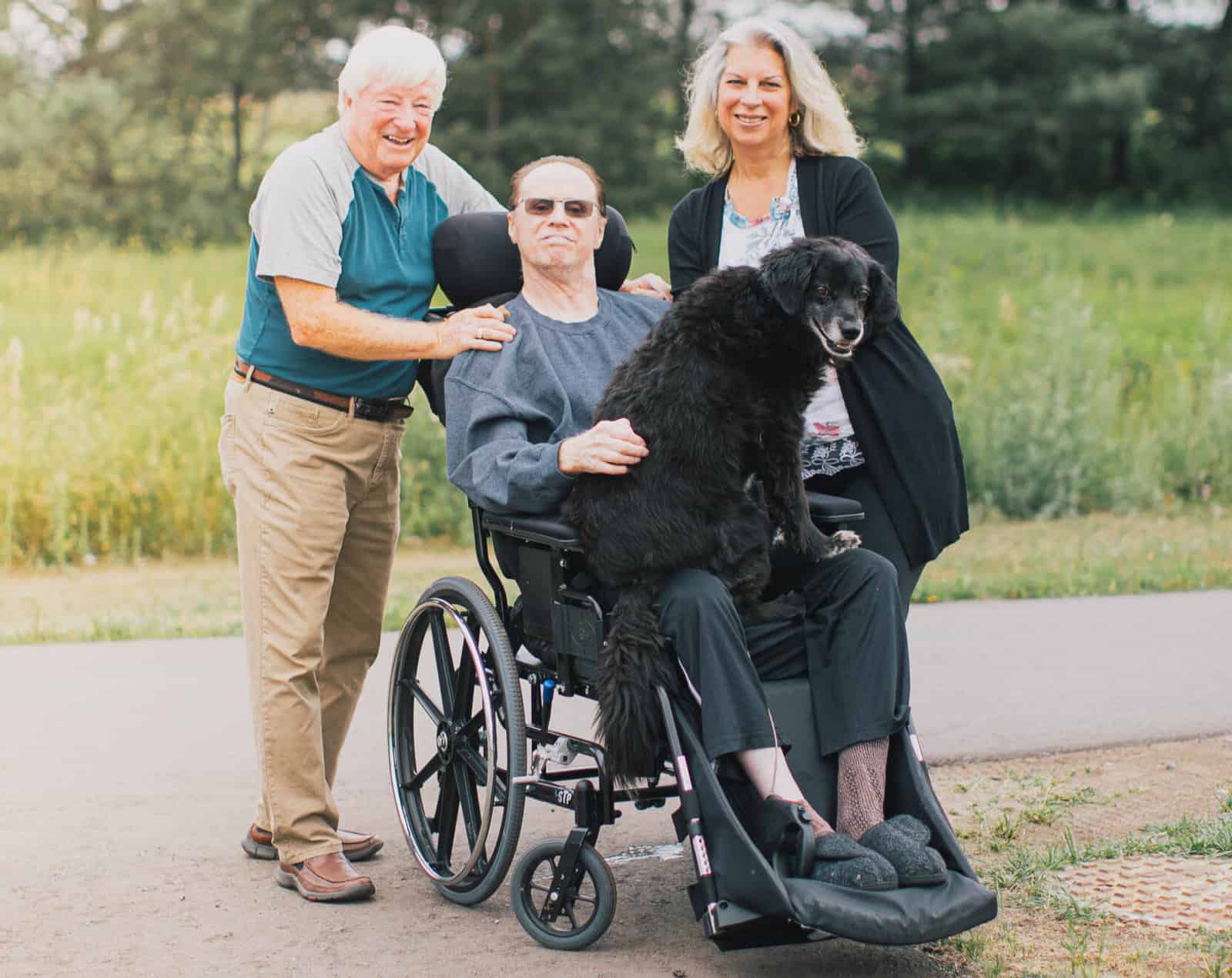 Although David can't express himself verbally in the manner he would like, I know he treasures his time with Karen and I, as the look in his eyes tells us exactly how he's feeling."
-- Larry Dicks, HNW Volunteer